Upcoming Events
---

Follow the Money: Private Equity in Youth-serving Systems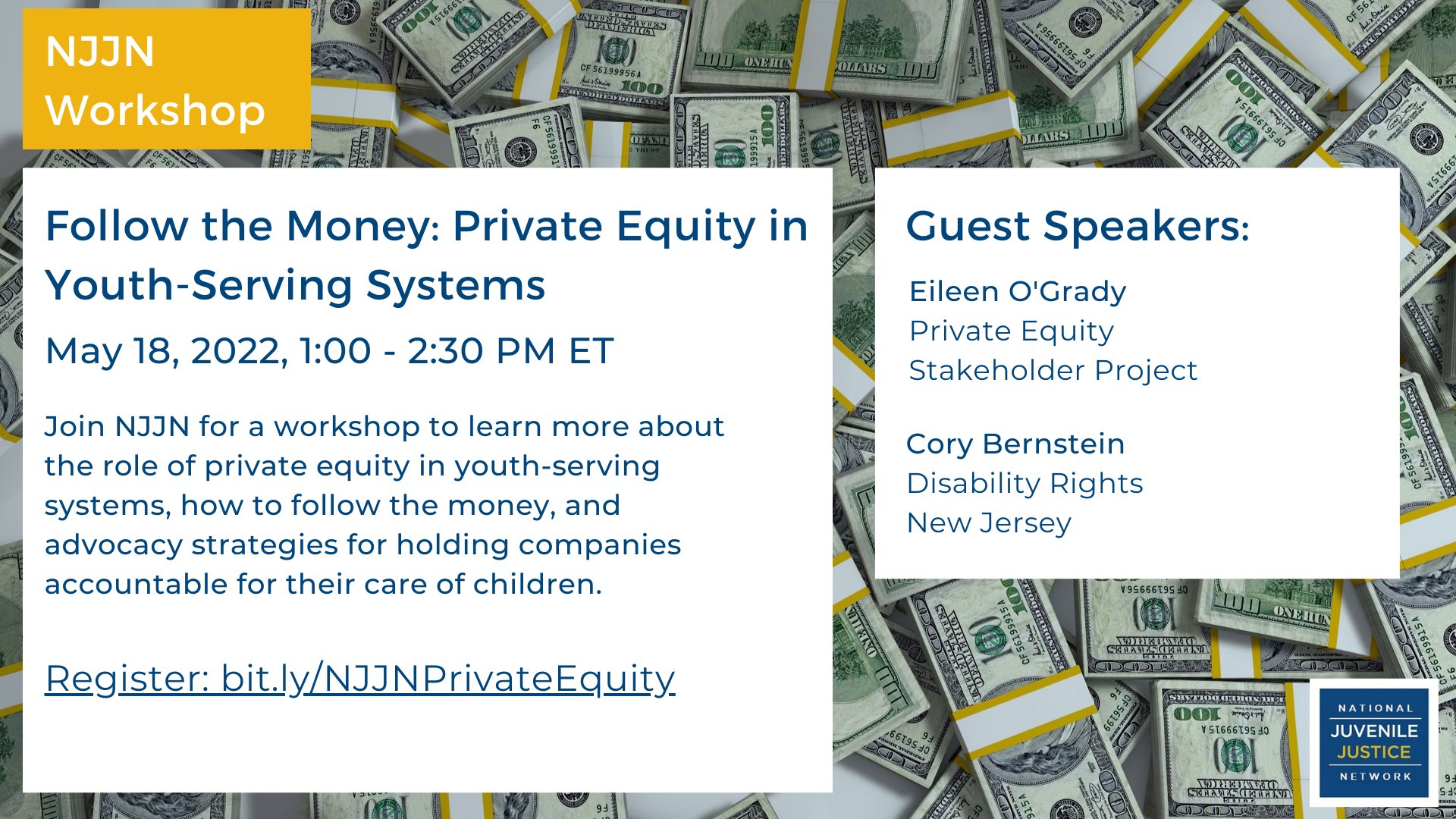 For years, National Juvenile Justice Network has spoken out about the dangers of privatization in youth justice and other youth-serving facilities. Private companies are beholden to stakeholders, which puts their incentives to make money at direct odds with the goal to serve youth. The profit incentive leads to cost cutting, poor quality of care, and lack of accountability. Further, racial disparities in youth justice and child welfare systems result in private companies profiting primarily off of confining Black and Brown youth – a glaring example of the unacceptable commoditization of youth of color.
While successes have been won in closing harmful facilities, lasting accountability has been evasive as companies rebrand and private equity firms investing in these services are hard to track. The result: for-profit companies continuing to operate youth facilities behind a veil of confusing bureaucracy.
Join Eileen O'Grady from the Private Equity Stakeholder Project and Cory Bernstein, Staff Attorney with Disability Rights New Jersey on May 18th to learn about the role of private equity in youth serving systems, how to follow the money, and advocacy strategies for holding companies accountable for their care of children.