Harley's Story
---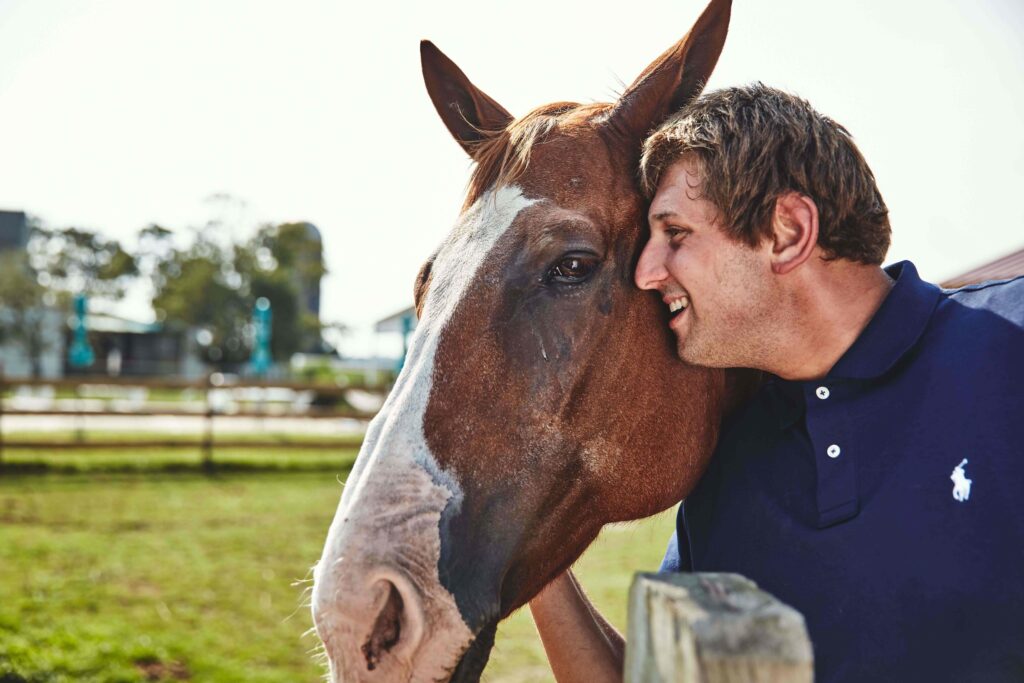 At heart, Harley is a homebody. Nothing makes him happier than spending time with his family and helping out around the farm where they live, doing his chores and caring for the animals. The horses are
a particular favorite. Tyson is the name of his very own horse. Harley doesn't let his developmental disability get in the way of enjoying life. In fact, he'll tell you the reason he's such a joyful person is that he is who he is, and he wouldn't have it any other way.
But his life didn't always bring such joy.
Harley spent most of his childhood in youth group homes where he didn't experience the comforts of home or a sense of belonging, and he hated it. For most of his 27 years he dreamed of having a family to call his own. By the time he reached out to Disability Rights NJ he had aged out of the youth program that provided him services and he was living in an adult group home with little involvement from his state-appointed guardian. He wanted help getting access to the life he dreamed about, a life so close that he could actually see it. Because it was right across the street.
That's where a young man named Cyrus lived. Cyrus lived with his mom, Kamelia, and his stepdad,
Dave. Kamelia owned and operated an agency called Friends of Cyrus. The agency operated many group
homes. Harley had moved into one of them which was on the farm where Cyrus, Kamelia and Dave
lived. One day they reached out to include Harley in their activities. That's how Harley and Cyrus came to be
friends. Although Cyrus is non-verbal, the two young men learned to communicate through a special
bond that formed in the many hours they spent in each other's company, riding bikes up and down the
cornfield-lined road that surrounds the farm, working with the animals, having meals together, and
swinging on the swings in the yard, urging one another to go higher and higher.

Harley loved the farm, and he loved spending time with Cyrus and his family. He decided to pursue his
fundamental right to choose where he lives. Disability Rights NJ spent time with Harley listening to his
concerns and facilitated a meeting with Dave and Kamelia to better understand the situation. There was
no doubt he thrived in their company, and the feeling was mutual. Kamelia and Dave wanted to give
Harley the family he had always wished for. Disability Rights NJ advocated for Harley's wishes, and he
was able to express to the court the importance of this relationship and his desire to make this his
family.

With the help of Disability Rights NJ, Harley was appointed the guardians he wanted, and he now lives
together with his new family. He fills his days by attending a day program that he loves, doing his chores around
the farm, walking, biking, meal prep, getting on the swing, relaxing, listening to music, watching movies,
and hanging out with his brother, Cyrus. Harley loves his weekends in particular. They visit the zoo, go to
the beach, restaurants, picnics, walking trails, movie theatres and malls. Additionally, Harley looks
forward to his annual vacation with his family.
"This is my home with my brother, Cyrus. I have a family now. I love my family and where I live."

Harley